Erotic massage Lviv
Erotic massage salon Lucky ❤️ Try erotic massage in the center of Lviv and get the best rest worthy of emperors and kings of antiquity. Choose erotic massage, ending massage, body massage and get the highest level of pleasure from the most beautiful masseuses. Call!
Erotic massage in Lviv for men performed by beautiful women in the salon "Lucky"
If you want to use the services of the Lucky salon, call and sign up for an erotic massage session. The administrator will sign you up for an erotic massage at a time that suits you (our erotic massage salon in Lviv is open 24 hours a day, seven days).
At the appointed time, you will be met at the entrance to our salon. At the entrance you will receive a sterile hygiene kit consisting of disposable slippers and towels. Upon entering the salon, you can meet masseuses and choose one or two of them. Salon Lucky is one of the few places in Lviv where you can be alone with yourself and just relax. Calmness, silent and attentive staff, meditative music, aroma of incense, muted tones, candles, slowness of the East… A real island of peace in the flow of city fuss. The integrity of a person is taken care of here, and this is the secret of the amazing effect of many massages. "For one cannot sculpt the body, but forget the soul."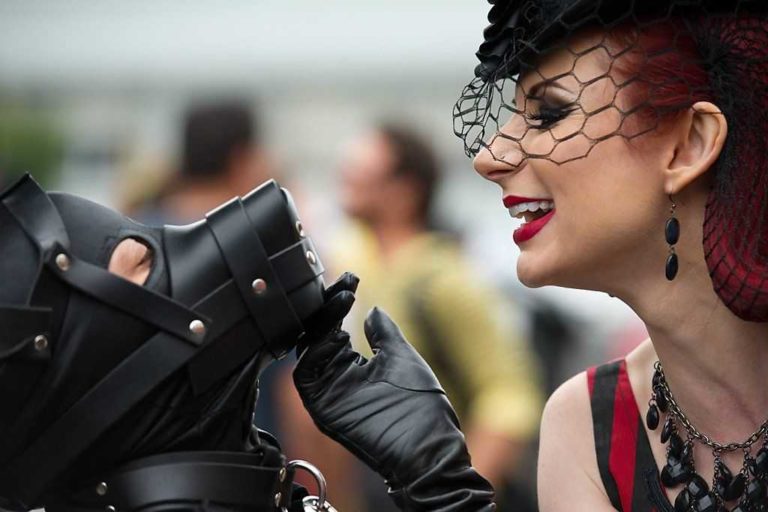 You misbehaved" ("Madame")
(With graceful and sexy gestures, the Lady of your body will fully demonstrate to you all the strength and power. In a moment you are in the full power of passions and desires.)
Duration – 1 hour.
Cost: 3200 UAH.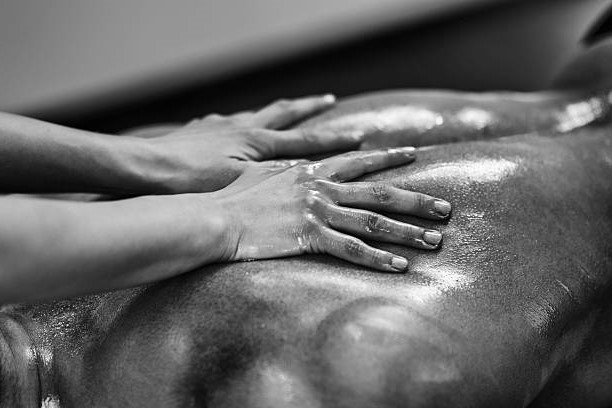 VIP person
(• The masseuse is completely naked • Classic full body massage • Body massage • One relaxation • Touches and kisses on the body, excluding the intimate area and face • Shared shower with a girl • Champagne as a gift)
Duration – 1 hour.
Cost: 2200 UAH/one girl, 3700 UAH/two girls.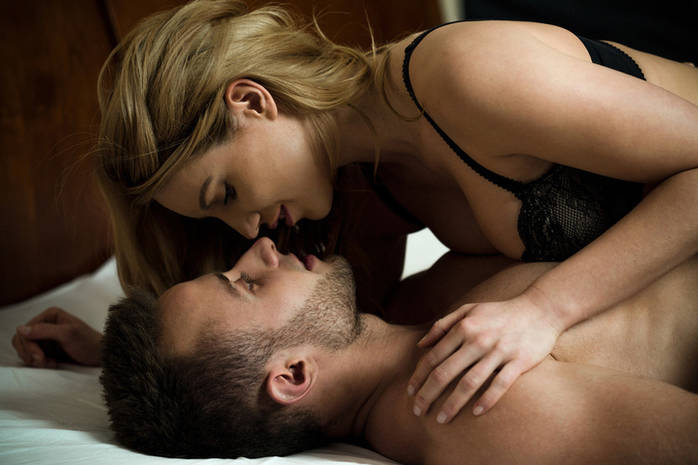 Role exchange
(For those men who find traditional erotic relaxation too banal, or those who prefer an active position, our program offers to play the role of a massage master for a charming young lady.)
Duration – 90 min.
Cost: 3200 UAH.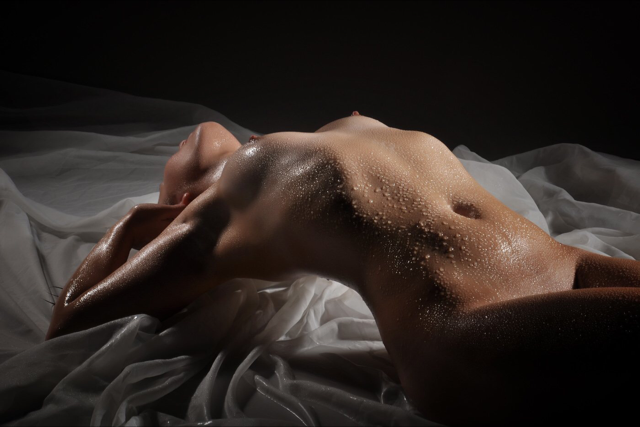 Pleasure
(• You undress the master girl • Body massage • Classic full body massage • Touches and kisses on the body, excluding the intimate area and face • Shared shower with the girl • Champagne as a gift.)
Duration – 1 hour.
Cost: 2600 UAH.
Erotic massage salon in Lviv: the nuances of the art of pleasure
But we want to talk not about its unique features, but about the nuances of erotic massage that our Lucky erotic massage salon offers for men and women.
The touch of gentle fingers and elastic body, romantic music, subdued light and magical aroma from oils, enveloping with its veil… all the delights of erotic massage. Relaxation, euphoria, dizziness, temptation and passion – a range of feelings and emotions will help get rid of sexual and psychological stress, forgetting about life's problems. Give free rein to your fantasy for a while while the hands of a beautiful maiden slowly slide over your body. Enjoy every moment that excites you to the point of trembling, causing admiration. The art, called erotic massage, is a harmonious combination of excitement and relaxation, in your new look at rest and harmony, the ability to relax and increase sexual desire, as well as an excellent way to relax, restore your body tone, relax and get a lot of unforgettable erotic sensations during Lviv.
Only beautiful masters – choose a beauty to your liking and plunge with her into a sea of interesting sensations.
Anya
Height:186, Age:23, Chest:4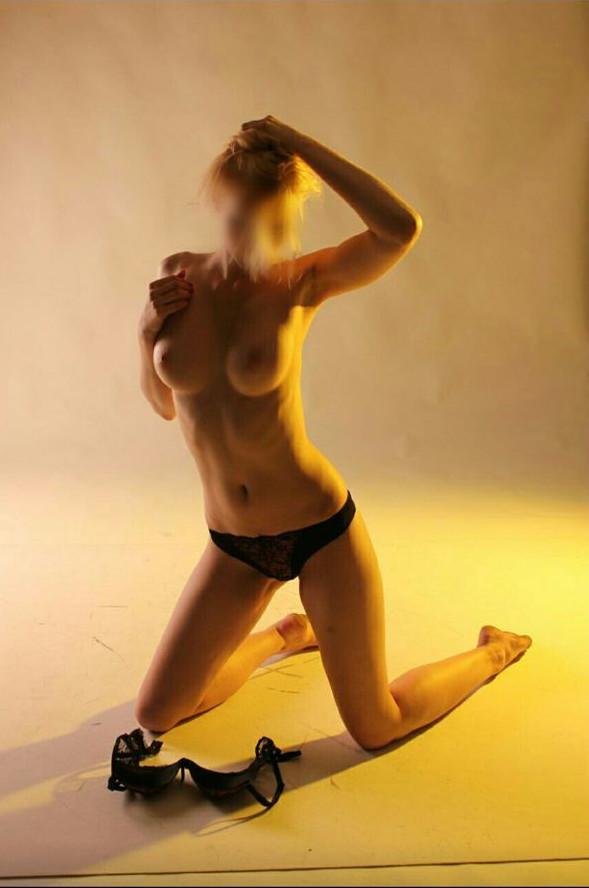 Vika
Height:160, Age:22, Chest:3.5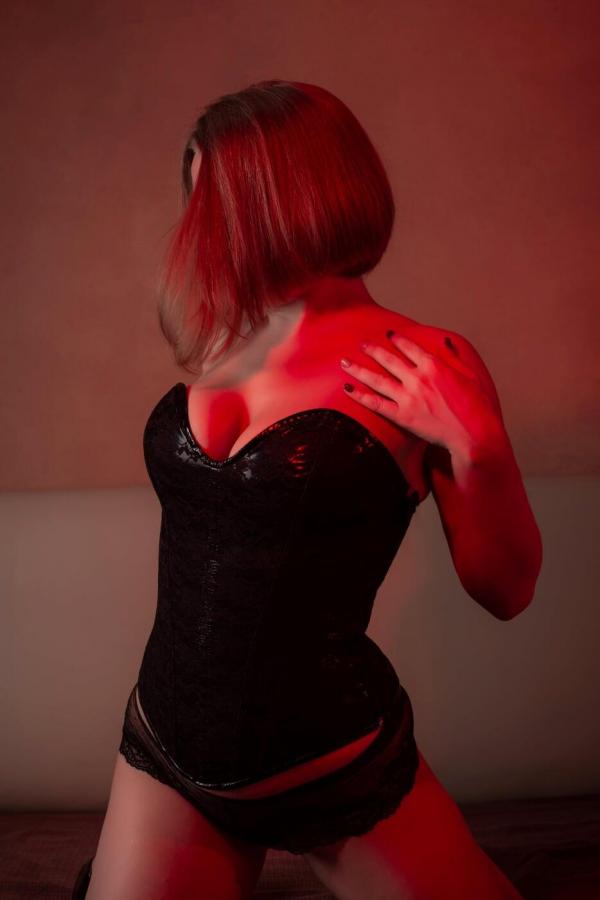 Asya
Height:168, Age:24, Chest:2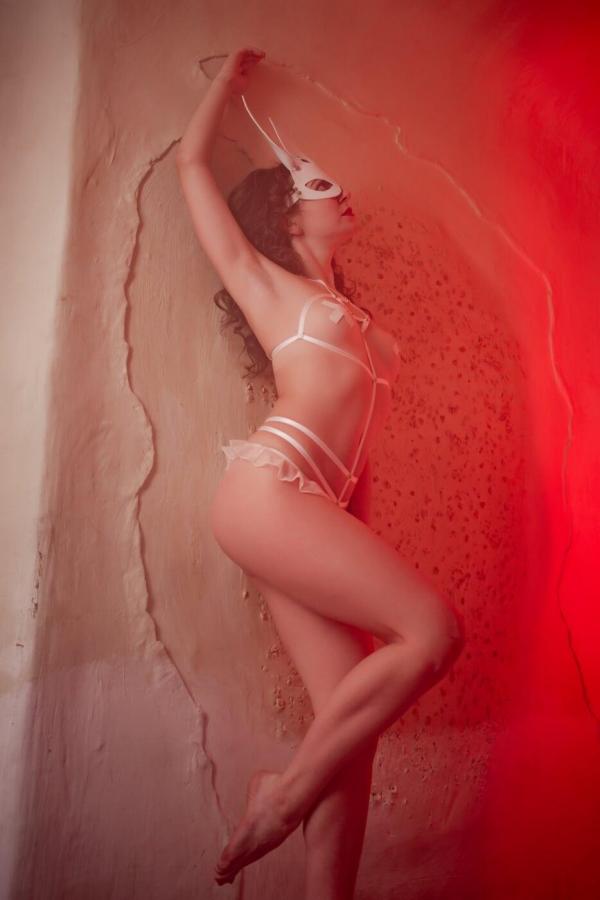 Sabina
Height:167, Age:21, Chest:3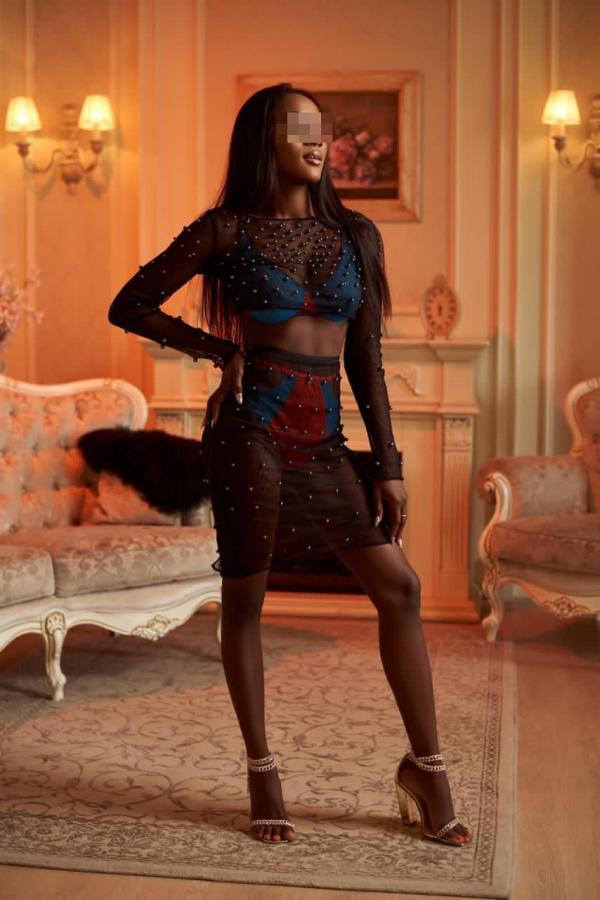 Tina
Height:160, Age:19, Chest:3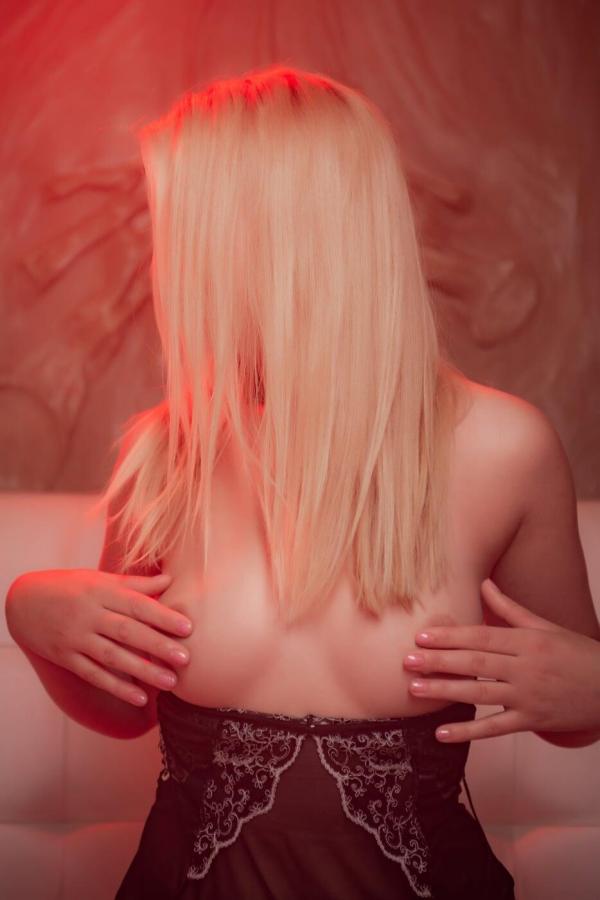 For men, erotic massage around the clock. Of course the woman does it. Sometimes, if necessary, and also because massage is a muscular work, two massage therapists work. In addition to the physiological aspect, erotic body massage is a quivering fingering of the client's skin, and girls' hands are developed for this. Okay, let's raise the curtain and go to a happy client by visiting the Lviv erotic massage parlor "Lucky". We invite you to an excellent body massage, erotic massage, tantric massage, sensual massage. The masseuse, who is so good that she can compete with a nymph, fairy and goddess together, will ask a naked person to lie on his stomach, half-naked (or naked, by appointment). It starts with light, gentle touches of the back, legs and arms, and then the neck, and turns it into a playful prelude to excitement. The man lying on his stomach cannot see the massage therapist, but his imagination draws his body, only aggravating his excitement. Feeling the client's growing excitement, the masseuse advises him to roll over. From this moment on, erotic massage consists of simultaneously passing combinations of such movements and vibrations of all kinds, and light pressure along with blows. Random touches of the organs also heighten the feeling: the face, chest or thighs of the masseuse suddenly touch the most intimate parts of the male body. Accelerating the pace of touch, pressure and impact, the masseuse works on every part of the person's heated body, focusing on the main embodiment of his courage.
The feeling of a person is difficult to describe: it is complete calmness and overwhelming excitement, as well as the euphoria of permissiveness and the opportunity to touch the nearest parts of the body of a hot girl. Powerful and vivid orgasm, calm pleasure and incredible energy adjustment – a person who has experienced such an emotional tornado will certainly find time again to find himself in the arms of a passionate and skillful fairy.
It seems that now there should be a massage therapist, but an erotic massage performed by a woman is appreciated for the vivid emotions that she brings. Who can feel the needs of a woman's body but another woman? And with a massage therapist who has practical knowledge and skills not only of erotic massage methods, but also of the functional and psychological characteristics of the female body, a massage session becomes a hobby and a mystery, a combination of divine excitement and complete relaxation. Massage, similar to the case with a man, begins with heating the body from behind, gently rubbing the fingers and toes. But the erotic massage nymph is now occupied by a woman, and her reaction to blows, touch and rubbing the body with aphrodisiacs will be brighter and faster. A woman's body is a whole erogenous zone, from head to toe. The area along the spine, neck, fingers, thighs and buttocks immediately reacts to the touch. When the woman's excitement has grown to a certain level, the masseuse helps her roll over.
What happens next is so exciting, hot and provocative that we better not raise the curtain on this scene of absolute sexual bliss. Erotic massage for a woman is an art that every beautiful lady experiences herself.
Erotic massage in Lviv – pamper yourself with pleasure
How often do we indulge ourselves with pleasant moments in our lives, give ourselves moments of rest, moments of bliss? And in general, do we know how to relax, relax, forget about everything and everyone. Can we afford it when life is so fleeting, when you don't have time to cope with all the things, when there is a catastrophic lack of time for everything.
But it is simply impossible to live at such a pace, the body wears out, the nerves become loose, we notice how wrinkles appear prematurely, the face grows dull and with it our whole life. And only when the forces run out, when there is no way to go further, do we think that in the end we need rest.
Massage can be an excellent option at such moments. The most interesting thing is that you do not need to break away from work and your affairs for a long period, large expenses are not required, and the result exceeds all expectations. It gives new strength and such a charge of energy that you want to fly. Like any other type of massage, erotic is one of the types of medical procedures that benefits the whole body. It restores cellular metabolism, improves blood circulation, has a positive effect on brain function, which helps restore sleep. A very important aspect is that this type of service increases male potential. A person can completely relax, life becomes brighter.
Erotic body massage is a dance of love, a dance of touch, it excites, liberates, directs our energy in a new direction. We begin to see the beautiful, and we ourselves become better, happier, and therefore healthier.
It is very good if such a dance of touching bodies is performed by a professional, a girl trained in this skill. She knows how to correctly and in what areas the erogenous zones are located, with her naked body, gentle touches, she can bring to relaxation, will give you the opportunity to enjoy such pleasure that you have never experienced. And the smell of aromatic oil, candles, quiet calm music will help turn this procedure into an unforgettable memory. We learn to live, love, give beauty and pleasant moments. And excellent masseuses – professionals will guide this path. They will help you decide on the choice of erotic body massage in Lviv, because there are several types of it. And all carry the mystery, charm and beauty. Whether it will be a classic massage, body massage, double relaxation or honey massage – they all bring pleasure, sexual and aesthetic pleasure.
A visit to Lucky Massage Salon in Lviv is the best way to spend a few hours of your free time to your advantage to feel rested, fresh, cheerful and confident.
Эротический Массаж в Салоне «Lucky»

Большое разнообразие различных направлений массажа, техник, индивидуальный подход и супер релаксация, это основные принципы которыми руководствуется Массажный Салон «Lucky».
В сочетании с этими принципами, мы гарантируем высокое качество сервиса, обслуживания и качества массажа.
Массажный Салон "Lucky" – одно из немногих мест, где можно остаться наедине с самим собой и просто расслабится. Спокойствие, бесшумный и внимательный персонал, медитативная музыка, аромат благовоний, приглушённые тона, неторопливость Востока … Настоящий островок покоя в потоке городской суеты. Здесь заботятся о целостности человека, и в этом секрет поразительного эффекта многих массажей. "Ибо нельзя лепить тело, но забыть о душе…
Основополагающие Эротического Массажа в Салоне «Lucky», имеют следующие целевые направления: снятие стресса, восстановление молодости, тонуса организма.
Эротический Массаж – это умение дарить наслаждение, бодрость, положительную энергетику через телесное касание. Вы удивитесь, открыв для себя искусство Эротического Массажа. А прикосновения захочется испытать снова и снова…
Наши девушки – массажисты являются лучшими специалистами в области Эротического Массажа. Все девушки Массажного Салона «Lucky» дипломированные специалисты, имеющие дипломы Государственного образца. Так же все девушки проходят курсы повышения квалификации. На основании этого, Массажный Салон «Lucky» постоянно совершенствуется в новых направлениях техник массажа.
Программы Эротического Массажа в Салоне «Lucky» были созданы как уникальная помощь для восстановления физических и душевных сил, которые на протяжении многих лет мы успешно применяем на практике.
Эротизм, чувственность, пластика движений наших обворожительных девушек – массажисток не оставят Вас равнодушным.
Эротический массаж – это искусство дарить наслаждение. Вы удивитесь, открыв удовольствие принятия массажа. А прикосновения захочется испытывать снова и снова…